A Benchmark For All Other Flooring Systems.
ZACKEA is a proven monolithic coloured concrete floor system that is widely acclaimed to be very resistant to wear and tear. It does not require the need to apply and re-apply floor coatings unlike epoxy, polyurethane etc.. Treated with a coat of nano lithium concrete densifier, it hardens and seals the floor surface and protect against oil penetration.
Obvious advantages: very easy and economical to maintain.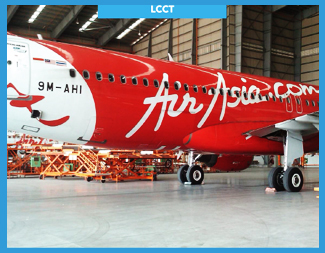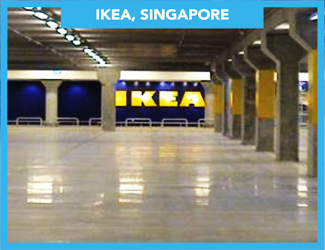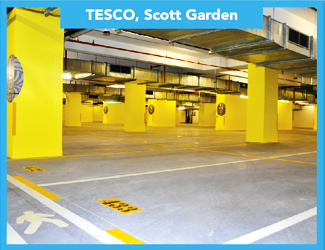 TECHNICAL DATA
Compressive Strength
:
63.8 N/mm²
(ASTM C 942-99)
Abrasion Resistance
:
70.3 mg weight loss & wear index at 1000 cycles (ASTM D4060)
Skid Resistance
:
Wet : 62 Dry : 82
(ASTM E303)
Water Absorption
:
4.89%
(BS 1881 : Part 122)
Chemical Resistant Test
(Acid, detergent & engine oil)
:
No objectionable alteration on the surface
(ASTM D1308)
Green Product - Environmental friendly
Extremely high abrasion resistance
Does not delaminate
Very low maintenance
Resist oil penetration
Durable with sheen - light reflective
Long term cost saving - no recoating
Self-polishing - the more traffic, the better it shines.
Moisture resistance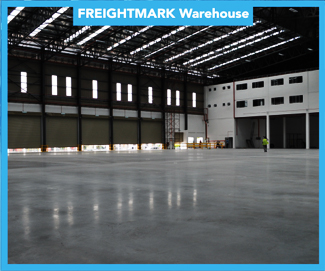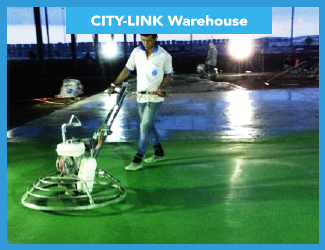 ZackHard
Green

ZackHard
Red

ZackHard
Blue

ZackHard
Natural

ZackHard
Light Grey

ZackHard
White
*Colours shown may vary from actual colours on concrete
ZACKEA - SLIM
Same floor finish can be done using up to 30mm thin topping system which comprises of micro-concrete reinforced with polypropylene fibres.